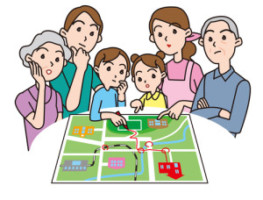 How to Prepare for Emergencies in Your New Home (Part 1)
by Tom Lipinski When you move into your new home, you may not think to revise and update your emergency plan, but natural disasters strike without warni...
Selecting An Architectural Style for Your Home
by Tom Lipinski The architectural style of a home is often highlighted in its online description to help buyers understand its features. But if you donâ...
Design Trends in New Homes
by Tom Lipinski When the housing market rebounded, so did home builders eager to show off their design skills. Buyers expect that newly constructed home...
Video Segment 4: Realcomp Tools of the Trade
by Tom Lipinski Here's the final video in our four video segments on the real estate market as seen by economist, Elliott Eisenberg, Ph.d. Eisenberg is...