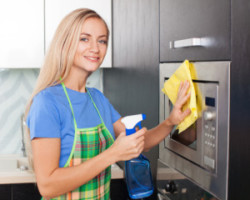 Cleaning to Sell
by Tom Lipinski When getting your home ready to sell, spending some elbow grease cleaning can save you some money and make your home more attractive to ...
Choose the Right Paint
by Tom Lipinski Whether you're preparing your home to move in, or preparing it to sell, choosing the right paint from the myriad choices available to da...
Selecting An Architectural Style for Your Home
by Tom Lipinski The architectural style of a home is often highlighted in its online description to help buyers understand its features. But if you donâ...
Design Trends in New Homes
by Tom Lipinski When the housing market rebounded, so did home builders eager to show off their design skills. Buyers expect that newly constructed home...