Highest Priced Homes In Harrison Township
by Tom Lipinski Boat Town, USA! Ever wanted to know what the highest priced homes in Harrison Township were? Click on each listing and take a tour insi...
Video Segment 1: Rising Interest Rates
by Tom Lipinski Stay tuned this week to watch some great videos on the real estate market as seen by economist, Elliott Eisenberg, Ph.d. Eisenberg is an...
Save The Manatee 5K Race
by Tom Lipinski Opportunity to Get Involved If you have a place in your heart for helping out with causes that support helping the environment and enda...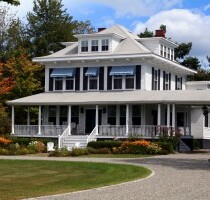 Selecting An Architectural Style for Your Home
by Tom Lipinski The architectural style of a home is often highlighted in its online description to help buyers understand its features. But if you donâ...