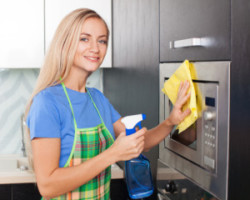 Cleaning to Sell
by Tom Lipinski When getting your home ready to sell, spending some elbow grease cleaning can save you some money and make your home more attractive to ...
DIY: Touch-up your home's exterior paint
by Tom Lipinski If you're thinking of selling your home, you may seriously want to consider touching up the exterior paint. With just a few day's work y...
Median Days on Market for St. Clair Shores
by Tom Lipinski When you are able to sell your home quickly - that's a good thing! It looks like this year in St. Clair Shores, the average days on mark...
Quick Tips for Adding Resale Value
by Tom Lipinski When you're in a hurry to sell, and you need top dollar, try some of these tips: 1.Have us evaluate your home. As real estate professio...